GOOD NEWS CLUB, Making An Impact in Local Schools
story by EMILY BURGESS     photos by GREYSON JOHNSTON
There are many things that kids want to be doing after school: hanging out with friends, playing outside, maybe some screen time after a long day in the classroom. Every Wednesday afternoon, directly after school, around 30 students from Saint Helena Elementary School spend their time eagerly taking part in the Good News Club.
     The Good News Club (GNC) is a ministry of Child Evangelism Fellowship (CEF), a Bible-centered organization whose purpose is to evangelize boys and girls with the Gospel of Jesus Christ and establish, or disciple, them in the Word of God and in a local church to continually grow in Christian living. The GNC is just one of the ministries that Child Evangelism Fellowship spearheaded and helps establish in schools across the nation, even expanding into other countries.
    Good News Clubs were started in the 1940's and use trained teachers and volunteers in a community who will meet with groups of children in schools, homes, community centers, and churches, with the parent's permission, and help them engage the Gospel and Jesus on their own level. Volunteers utilize songs, Scripture memory, missionary stories, games, and themed activities to supplement the Bible lesson that the students hear each week. 
     At Saint Helena Elementary, Tony and Belinda Jones initiated the GNC after encountering the program while stationed in Columbia, SC. Their church at the time had access to the material and they were excited for what they saw in the program. They soon moved to Orangeburg and decided that they wanted their own children to take part in the ministry, including summer mission programs. This opened the door for Tony and Belinda to begin taking training classes as volunteers for the organization.
     "Soon after, we had moved down here. We were driving back to Orangeburg every weekend to take the training classes and when they realized we were living down here where there were no Good News Clubs yet they said, 'hey, would you help us introduce Good News Clubs to the Beaufort area.' We said we would do what we can," said Belinda Jones.
Tony and Belinda hosted a workshop to introduce the community to the program and curriculum, which led to them starting a neighborhood Bible club in their own home using the CEF material.  Ten years ago, the principal at Saint Helena Elementary School agreed to open the school to host a GNC program, which is still led by Tony and Belinda.
     Throughout the years, many schools in the area have had principals that agreed to the GNC operating as an after-school activity in their school including Broad River, Davis Elementary, Beaufort Elementary, and even began to move into the Hilton Head and Bluffton area.
     Good News Clubs get the word out to the community by hosting a table at the school's Open House at the beginning of the year to share information about the program and offer a chance for parents to sign permission forms stating that their child is allowed to stay for the after-school program. No child is permitted to stay without parental consent.
     Students attending the GNC are excited to share about and invite other students to join the club. Often sibling groups will attend together or a student will invite an extended family member to come. The volunteers make every effort to accommodate the students who wish to attend and after years of not having transportation available, Belinda Jones asked the administration for permission to utilize the after-school bus for those whose parents could not pick them up.
     "It's amazing that they let you come into the public school to teach a Bible class if the parents agree. It blew me away when I learned about this," said Jan Page, a volunteer for the Saint Helena Elementary GNC.
It took a lot of work to gain the ability to meet in a public school. On June 11, 2001, in the case of Good News Club v. Milford Central School District, the U.S. Supreme Court ruled that Child Evangelism Fellowship could have access to public school facilities to conduct Good News Clubs. The decision by the court stated that Bible clubs, such as GNC, must be given the same access to school facilities afforded to any other non-school related outside group.
     The ruling in this landmark case opened the door for GNC across the country and in 2014, almost 184,000 children attended an after-school GNC in over 3,500 public schools.
     At Saint Helena Elementary, GNC is making a huge difference in the lives of children. It has become a safe place for these kids to come and be invested in by adult volunteers who strive to not only teach them about the Gospel of Jesus Christ, but to genuinely care about who they are.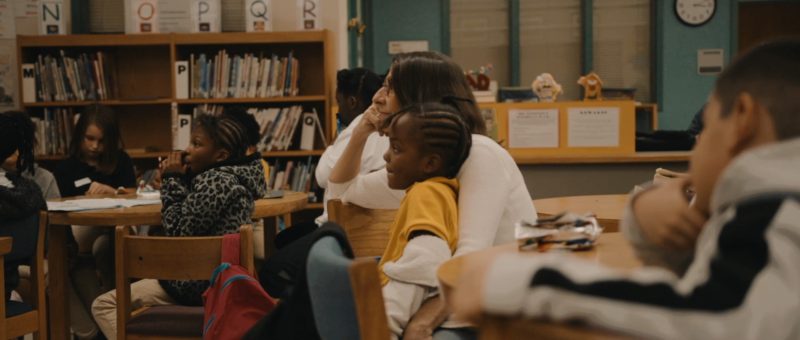 Each week the students are split into tables by age and grade and are overseen by a "table shepherd." This table shepherd is a volunteer responsible for reinforcing the lesson, encouraging and praying for the students at their table and the families they represent. 
     "I think one reason the administration has continually agreed to allow a GNC here at Saint Helena is because of the prayer. We pray for the families and administration as a whole and they are seeing that spiritual-based upbringing and school together is a community partnership. We support the school in their efforts as well," said Tony Jones.
     The volunteers have been astounded at how open the students are with their table shepherds with things they and their families are facing daily. The prayer requests they bring up have shed light on various hardships and have also allowed the volunteers to take action in helping the students further.
     One student recently shared with his table shepherd that he was hungry.  One volunteer arranged for him to receive a bag of both non-perishable and perishable foods each week while at GNC to take home to his family. The Chow Chamber, a food bank at Saint Helena Elementary, provides the food. The Chow Chamber is run by Cross Community Church, which meets locally.
     "The kids feel the love from the table shepherds and then open up about things. I use to be hard on the kids if they went to sleep. But, someone shared with me that if they go to sleep that means they think they have a safe place. When you think of it that way, and based on some of the prayer requests, we know that they feel this is a safe place and they feel supported. So we let them sleep," said Tony Jones. 
     Volunteers are the biggest need GNC has at this time. Each and every volunteer is vetted and background checked and must complete training through CEF to learn how to effectively reach students with the Gospel.
     "Our mission statement is simply to share the Gospel with boys and girls," said Belinda Jones.  
     It's a simple mission statement, but one that is having an incredible impact on the lives of local students.