Historic Beaufort Foundation Preserving Beaufort's Historic Architecture & Celebrating Its Contemporary Architecture
story by CAROL LAUVRAY
Its coastal beauty, architectural charm, and storied history draw thousands of folks to Beaufort each year to visit and live. Voted the South's Best Small Town by Southern Living magazine and perennially ranked high on the lists of best places to retire and live, Beaufort is the quintessential small Southern town. Beaufort's historic character and charm have survived and flourished largely due to the ongoing efforts of Historic Beaufort Foundation (HBF). Chartered in 1965, HBF has been at the forefront of the preservation movement, fighting to preserve the integrity of local landmarks, neighborhoods, and the National Historic Landmark District for more than 50 years, and is a local partner of the National Trust for Historic Preservation.
To fulfill its mission of "supporting the preservation, protection, and presentation of sites and artifacts of historic, architectural and cultural interest throughout Beaufort County," the nonprofit Historic Beaufort Foundation holds a variety of fundraising events during the year. Two of its most popular and successful events are the Beaufort, South Carolina Architects' Tour held each March and the annual Fall Festival of Houses and Gardens in October.
The Annual Architects' Tour
The fifth annual Architects' Tour was hosted by Historic Beaufort Foundation last month on Saturday, March 16 and featured five private homes selected by local architects who live and work in Beaufort. HBF promotes the event saying, "This tour celebrates the creative and distinctive contemporary architecture that interprets the Lowcountry and gives it a definite 21st-century look." Isabella Reeves, HBF's Director of the Fall Festival of Houses and Gardens and Special Events, stated, "It was another great tour and our sincere thanks go to the architects who participated: Bill Chambers, Jane, and Michael Frederick, Rob Montgomery, and Cooter Ramsey of Allison Ramsey, as well as to the homeowners and to Gilbert Law Firm, the sponsor of the event. This tour is a perfect counterbalance to the Fall Festival of Houses—Beaufort is home to the finest architecture, both historic and contemporary. Next year the Architects' Tour will be held on March 15, 2020. Save the date!" Ms. Reeves said that architect Joel Newman of Thomas & Denzinger usually participates in the annual Architects' Tour as well. "We have very gifted architects in Beaufort and it's important to recognize their contributions to the city. They represent the next generation of fine architecture in Beaufort and the surrounding Lowcountry."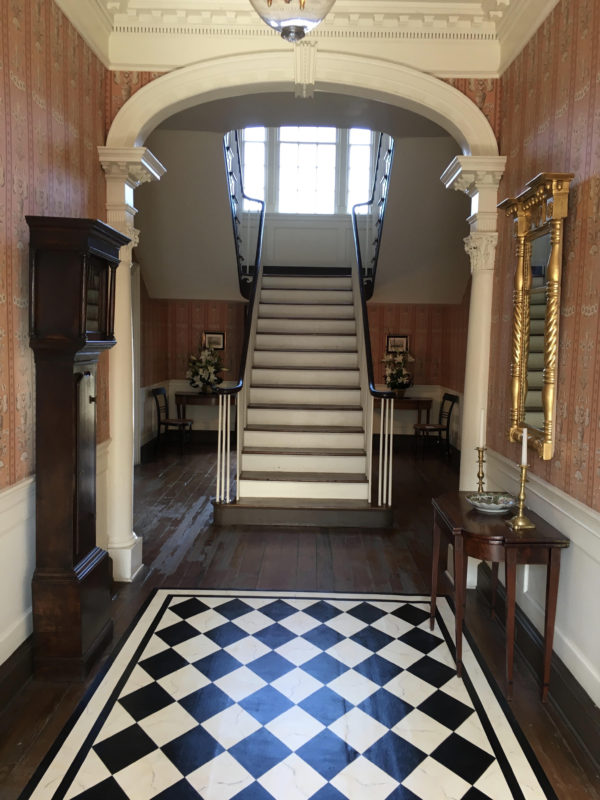 The Fall Festival of Houses & Gardens: October 25, 26 & 27, 2019
Each October for more than 20 years Historic Beaufort Foundation has hosted an event that provides a rare opportunity to visit private historic houses, gardens, and plantations in and around Beaufort. This year, the Fall Festival of Houses and Gardens will be held Friday, October 25 through Sunday, October 27.
Ms. Reeves explained that the annual Fall Festival of Houses and Gardens is Historic Beaufort Foundation's primary fundraiser and the proceeds from the event are used to support the organization's preservation efforts. The houses on this year's tour represent three centuries of Beaufort architecture: Friday's and Saturday's tours feature historic properties, while the Sunday tour features newer homes and focuses on the kitchen, with local chefs offering a sampling of their specialties at each home.
The Walking Tour of Beaufort's Historic District on Friday, October 25 will include several private houses in the city's National Historic Landmark District featuring a variety of architectural styles. Friday's tickets will be available for two different timeframes: 1 PM – 4 PM or 2 PM – 5 PM. Tickets for the Saturday, October 26 tour, Ramble Around Beaufort, will include several homes in and near Beaufort and will be offered from 10 AM – 3 PM or 11 AM – 4 PM. These self-paced tours offer a distinctive opportunity to observe how contemporary lifestyles are lived within the framework of Beaufort's unmatched architectural heritage. According to Isabella Reeves, two of the many historic homes to be featured during the 2019 Fall Festival of Houses and Gardens are the Robert Means House at 1207 Bay Street, which was built in 1800 and owned by a prominent Beaufort merchant and planter, and the Dr. Joseph Johnson House (also known as "The Castle") located at 411 Craven Street, which was built just prior to the outbreak of the Civil War and served as a Union hospital during the war. She noted that the Wimbee Creek Farm, an organic flower farm located off Highway 21 past Lobeco, will be part of Saturday's Ramble Around Beaufort Tour.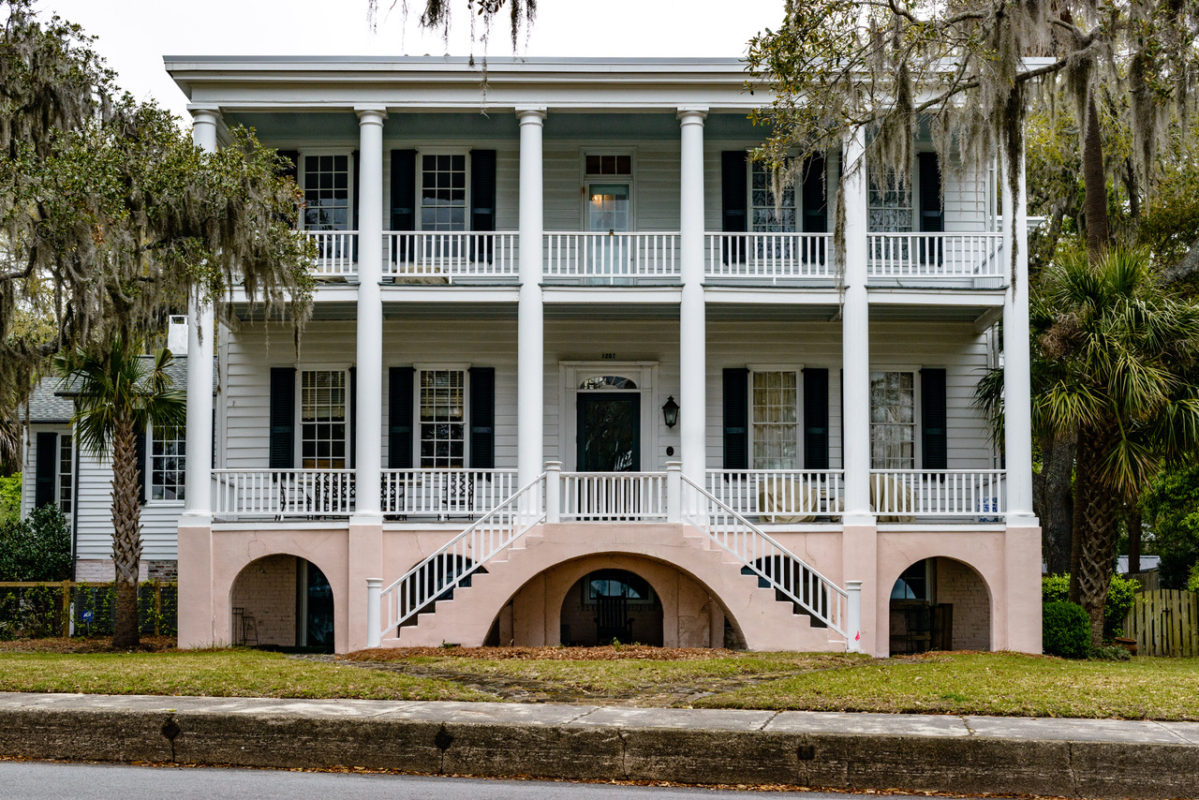 The Kitchens & Cuisine Tour on Sunday, October 27 will allow you to experience culinary Beaufort, as local chefs create regional specialties you can sample in the kitchens of private homes around Beaufort. The chefs featured this year represent Saltus River Grill, Breakwater Restaurant & Bar, Beaufort Bread Company, and the Foolish Frog, along with Leigh Pingree of the Kitchen, and Hank and Wanda Yaden with their She Crab Soup from the Port Royal Farmers' Market. Tickets for Sunday's culinary tour will be limited to 300 people. The timeframes for Sunday's culinary tour are 11:30 AM – 2:30 PM or 12:30 PM – 3:30 PM. A brochure with detailed information about this year's Fall Festival of Houses and Gardens will be available in July 2019. Tickets for the three-day event will also go on sale in July.
During the weekend of the 2019 Fall Festival of Houses and Gardens, a luncheon and special presentation by well-known interior designer Marshall Watson will be held Friday, October 25. Mr. Watson will be signing his latest book, The Art of Elegance: Classic Interiors. In addition to Historic Beaufort Foundation's events, Maison Beaufort, a collection of vendors offering antiques, art, and furnishings for the home and garden, will be held at Tabby Place the same weekend. The weekend promises to be chock full of exciting and interesting places to see and things to do in downtown Beaufort.

The Verdier House—HBF's House Museum
Historic Beaufort Foundation's Verdier House at 801 Bay Street boasts a rich history. John Mark Verdier, a prominent merchant, and planter who amassed significant wealth from trading indigo and growing Sea Island cotton, built the house in 1804. The Verdier House typified Beaufort's gracious antebellum architectural style and was the focal point of the town. During the Civil War, the Verdier House served as the Federal Headquarters while the Union Army occupied Beaufort.
The house, slated for demolition in the 1940s, was saved when a group of visionary citizens rallied to save "The Lafayette Building." This group of preservation-minded citizens evolved into the Historic Beaufort Foundation in 1965. The house was registered as a National Historic Landmark in 1971, leading to its restoration and opening as a house museum in 1976. The Verdier House is open to the public Monday – Saturday from 10 AM to 4 PM and offers guided tours.
Historic Beaufort Foundation continues its mission to preserve, protect and present historic buildings and sites in Beaufort. For information on membership, visit HBF's website at www.historicbeaufort.org.